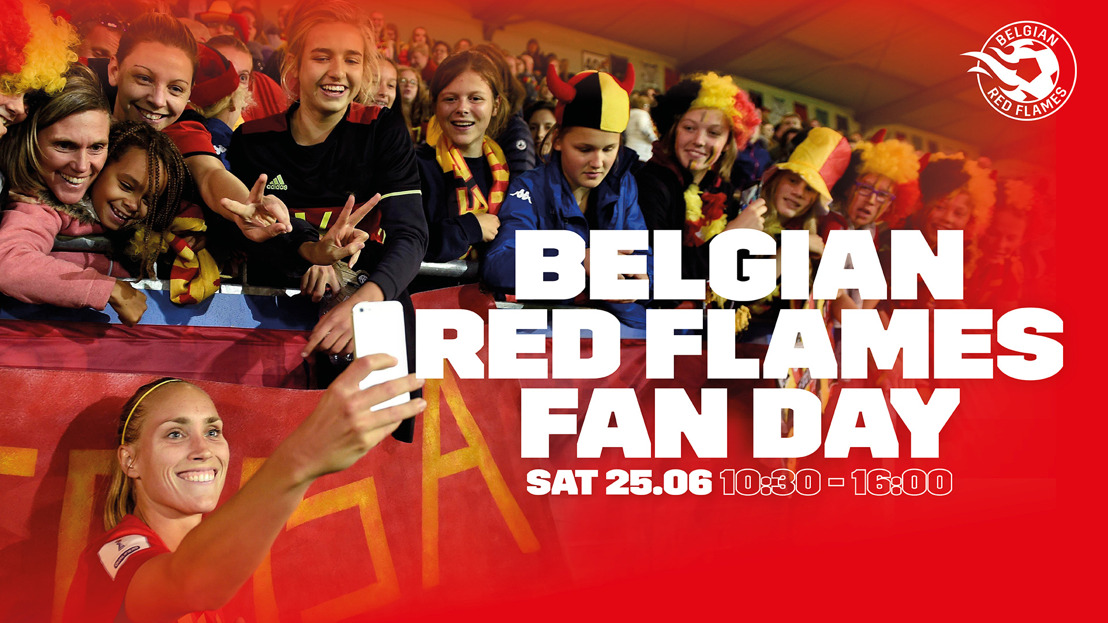 Another first for Red Flames: their own Fan Day
"Celebratory send-off" in Tubize prepares the national women's team for the second European Championship in a row
On Saturday 25 June, the Belgian Red Flames will have their first ever official Fan Day. At the Proximus Basecamp in Tubize they welcome fans of all ages to come together before they travel to the European Championship in England. After their own jersey line for the national women's team, having their own Fan Day is the next step in the ambitions of the Royal Belgian Football Association for the Flames. Fans of the Flames can get to know their favourite players better during open training, signings, photo opportunities and numerous side activities such as soccer darts and a panna cage.
Women's football is one of the RBFA's priorities. This is reflected in the increasing popularity of the sport in our country. In 2022, about 48,000 girls will be affiliated with the Belgian Football Association, an increase of 20% compared to a year before. But women's football also gains popularity off the field. The Red Flames fan base is growing every year.
"Year after year we notice that women's football is gaining in popularity. Both on and off the field. This Fan Day is the perfect time to bring our players in contact with their fans to get to know each other better. In this way we continue to build on putting Belgian women's football on the international map." - Katrien Jans, RBFA Women's Football Manager
Strengthening bond with fans
The RBFA intends to make Saturday 25 June a fun day for the Red Flames and their growing fan base. Fans can visit the Proximus Basecamp, where the Flames prepare for their second European Championship in a row. The fans can also enjoy numerous side activities such as a panna cage, football darts and a football obstacle course.
"We will do everything we can to make it a great first Fan Day together with our fans. It is the ideal opportunity for us to thank our loyal supporters for their unconditional support over the years. But it is also a nice moment for us to get to know our fans better in a relaxed atmosphere at our training complex where we spend a lot of time." - Tessa Wullaert , Red Flames captain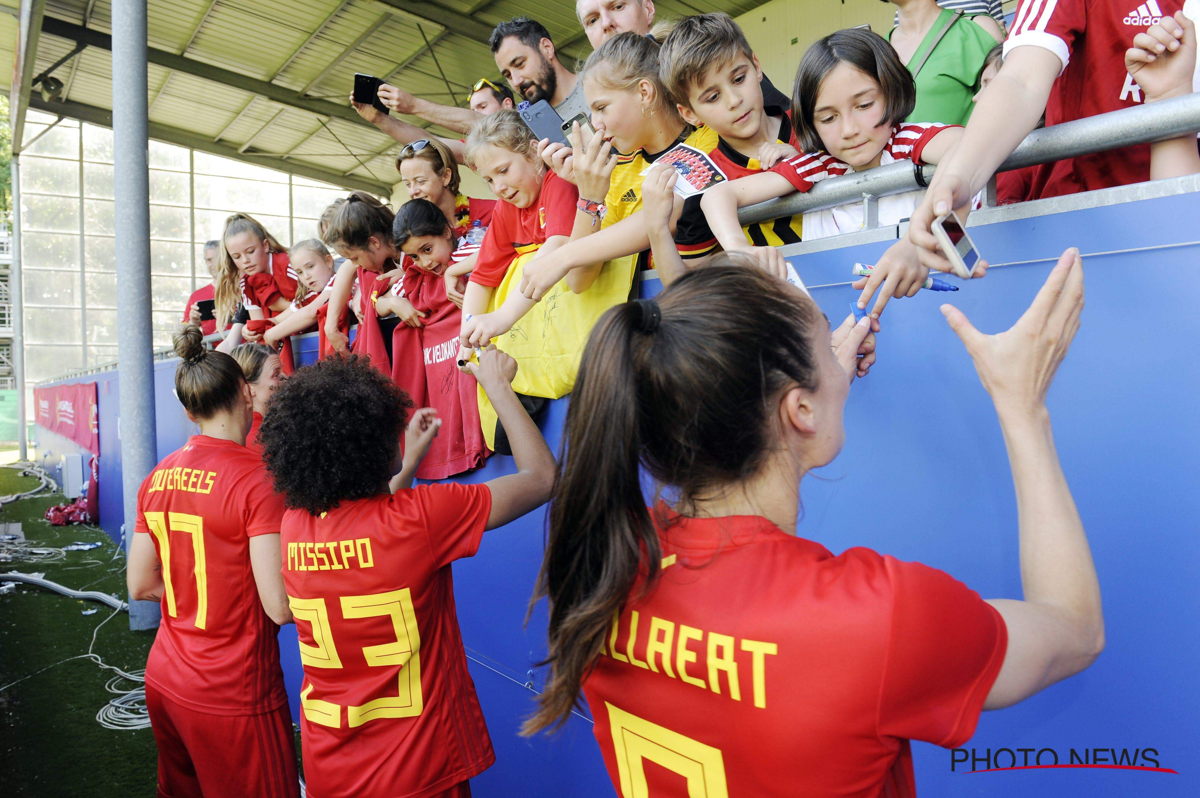 Free after registration
The Fan Day itself has a robust programme. The doors of the Proximus Base camp in Tubize open at 10:30 when the activities start. The fans can follow an open training of the Flames between 11:30 and 13:00. Afterwards there is room for the other activities. The day will be concluded with a signing and photo session. Access to the Fan Day is free. Registration is required here. The number of places is limited for security reasons. There are food and drink options on site for the fans.
The full program of the Fan Day:
· 10.30-11.00: opening of the fan village – start of activities
· 11.30-13.00: open training of the Flames
· 14.00-15.30: signing and photo session with the Flames
· 16.00: end of Fan Day
Pierre Cornez Press Officer RBFA
Jules Fremaut PR Consultant, Bepublic Group