Arval BELGIUM is celebrating its 100.000th vehicle on the Belgian roads
Arval Belgium is the first leasing company to cross the cape of 100.000 vehicles on the Belgian roads. It is an important milestone in the Arval Beyond 2020–2025 strategic plan.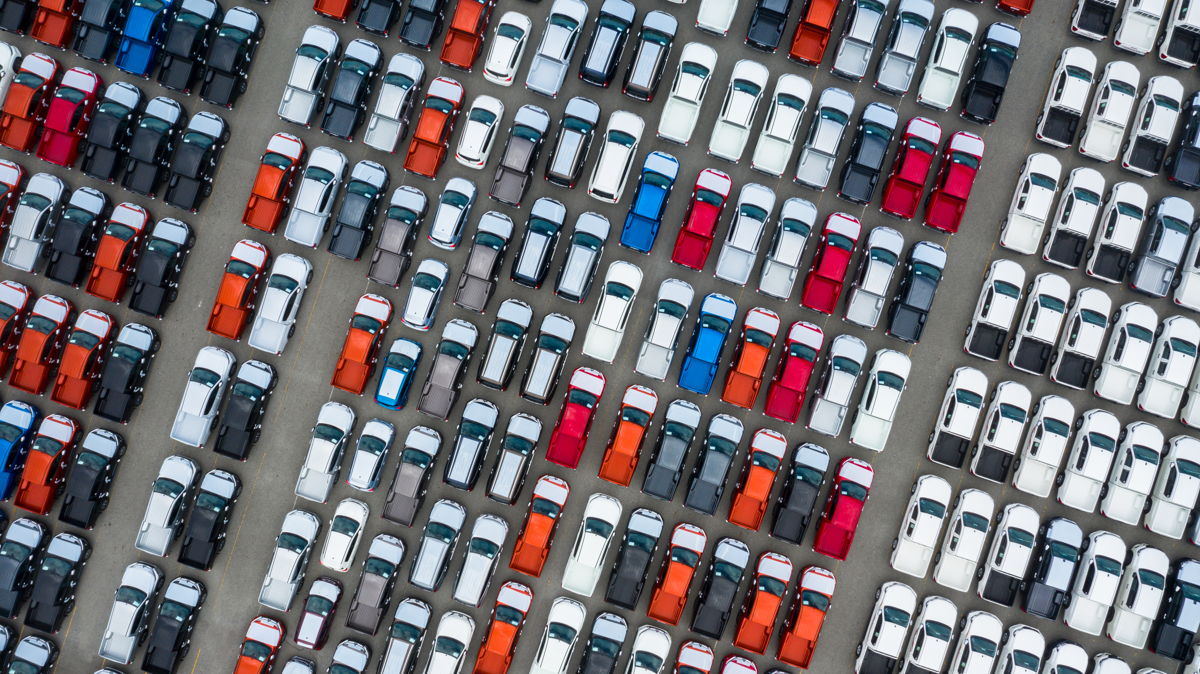 A few years ago, Arval Belgium changed its business model from long-term car leasing to the provision of sustainable mobility solutions in the Arval Beyond 2020-2025. Now that we are halfway through the strategic plan, Arval Belgium is particularly proud to be the first Belgian leasing company to reach the milestone of the 100.000th vehicle in our fleet.
Cars are still the means of transport most used in Belgium and continue to play an important role in this sustainable shift. Both the number and percentage of vehicles without an internal combustion engine will only increase in the coming years.
Arval Belgium is also on the right track with regard to the broader mobility concept. The leasing company has now become a trusted multi-mobility partner for many companies in Belgium. Year after year, car sharing, bicycle leasing and other innovative and flexible mobility solutions are becoming more and more important. ​
Dan Boiangiu, general manager of Arval Belgium since March 2023, describes this trend as follows: "Being the first Belgian leasing company to reach a fleet of 100.000 cars is another step in Arval Belgium's growth. It is the result of strong teamwork and our strong commitment to adapt and offer solutions that meet the evolving needs of our customers and the market. We could never have achieved this milestone and the shift to multimodal transportation without the trust of our customers and partners."
Tony Peetermans Head Of Marketing, Arval België
About Arval
Arval specialises in operational vehicle leasing and new mobility solutions, with almost 1.6 million vehicles leased by the end of December 2022. More than 8.000 employees in 29 countries do their utmost every day to make the journeys of all our customers as seamless and sustainable as possible, whether they are large international companies, small businesses, or private individuals. Every day, more than 8,000 Arval employees in 29 countries offer flexible solutions to ensure smooth and sustainable journeys for its customers, whether they are large international companies, small business or private individuals.
Arval is a founding member of the Element-Arval Global Alliance, a world leader in the fleet management industry, with more than 4 million vehicles in 55 countries. Arval was founded in 1989 and is wholly owned by BNP Paribas. Arval belongs to the group's Commercial, Personal Banking & Services division.
About Arval Belgium
Arval Belgium was founded in 1991 and is one of the market leaders in multi-brand vehicle leasing in Belgium. Arval Belgium offers its customers – professionals, SMEs, large multinationals and government institutions – tailored solutions to optimise their employees' mobility and to outsource the risks associated with fleet management. The expert advice and quality of service offered by 12 Account Teams are the foundation of Arval Belgium's brand promise. At the end of 2022, Arval Belgium leased more than 94.000 vehicles. www.arval.be
About BNP Paribas
BNP Paribas is the leading bank in the European Union and a major international player. It operates in 65 countries and employs more than 190.000 people, of whom about 145.000 are based in Europe. The group has key positions in its three main areas of operation: Retail, Personal Banking & Services for all the group's commercial banks and various specialised activities, including BNP Paribas Personal Finance, Arval Investment & Protection Services for savings, investment and protection solutions, and Arval Corporate & Institutional Banking for corporate and institutional customers. The group offers financing, investment, savings and insurance solutions to all its clients (private individuals, associations, entrepreneurs, SMEs, large enterprises and institutional customers) based on a highly diversified and integrated model. In Europe, the group has four home markets: Belgium, France, Italy and Luxembourg. The group is developing its integrated retail banking model in various Mediterranean countries, Turkey, Eastern Europe and via an extensive network in the western United States. As a major player in the international banking sector, the group has leading platforms and business lines in Europe, a strong presence in North and South America and a solid and fast-growing operations in Asia-Pacific. BNP Paribas adopts a Corporate Social Responsibility approach in all its activities to help build a sustainable future while it assures the group's performance and stability. www.bnpparibas.com