Bepublic Group awarded best PR agency of the year
6 Best of Reputation Awards for PR campaigns for Decathlon, Torfs, Stop Darmkanker and Striktly 
Bepublic Group wins big at the second edition of the BORAs, the Best of Reputation Awards. The Brussels PR and strategic communications agency was awarded with the Grand Prix for best PR agency of the year. Furthermore, Bepublic Group received no fewer than 6 BORAs: 3 silver and 3 bronze at the award ceremony yesterday at Antwerp Expo for PR campaigns for Decathlon, Torfs, Stop Darmkanker and Striktly. The BORAs crown the best PR stories in the field of earned media and influencer relations in various categories. The Best of Reputation Awards are an initiative of professional associations ACC and C Square.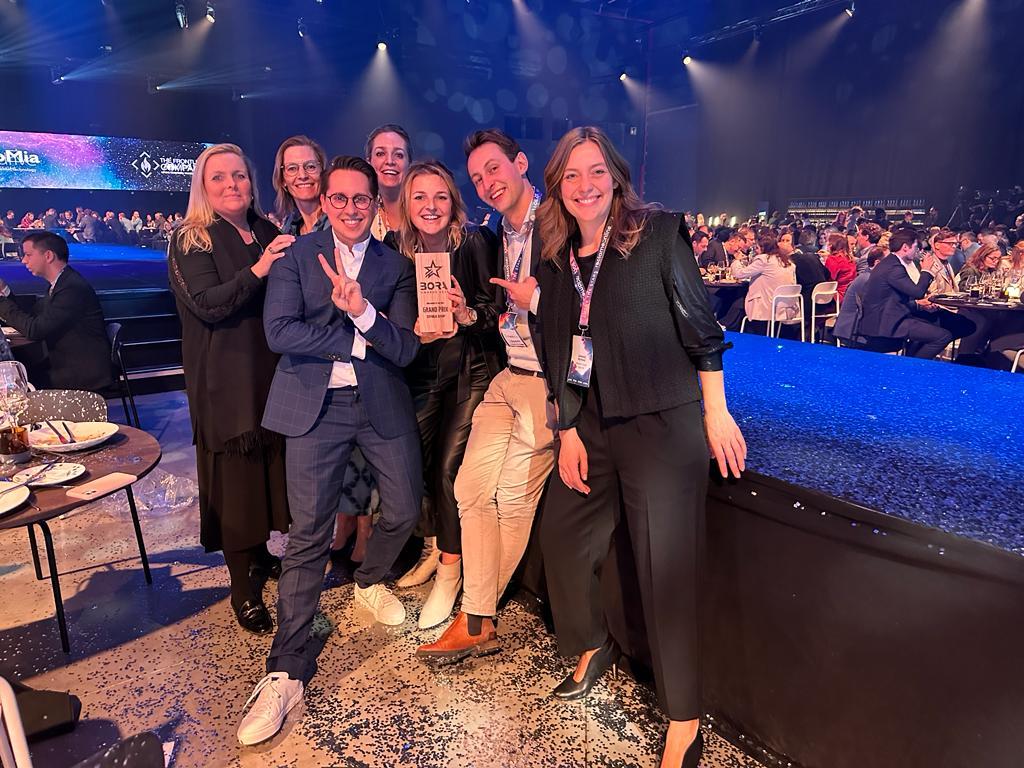 In total, Bepublic Group got six nominations for public relations work for Decathlon, Stop Darmkanker vzw, Schoenen Torfs and Striktly. Both Decathlon and Stop Darmkanker were nominated in two categories. A professional jury has now decided that all six nominations will be converted into a BORA.
"We are so proud. Winning the Grand Prix for best PR agency of the year. This could only be possible thanks to our Grand Prix team that works hard every day to support our clients in the best possible way with their communications. And of course we would like to offer a special thanks to our Grand Prix clients Decathlon, Stop Darmkanker vzw, Schoenen Torfs and Striktly for their trust in us." - Anja Peleman and Sara Vercauteren, managing directors Bepublic Group
2 BORAs for Decathlon
For Decathlon, Bepublic Group was nominated in two categories: 'Integrated PR: Best multi-platform campaign' and 'Corporate campaigns: Environmental Social Engagement'. The nominations went to the nohltaceD communication campaign, with which the sports store chain wanted to highlight its second-hand sales. Bepublic Group collaborated with Bonka Circus and Influo to develop this campaign. Having previously won a silver Effie award, this communication now also won a silver and a bronze BORA respectively.
"NolhtaceD remains one of my favourite campaigns in recent years. We barely had any budget, but with a strongly developed and integrated PR approach, it became a great success. The different phases of PR, national press, influencers, local press and even a few viral TikToks ensured a huge reach through earned media to highlight our buyback service at Decathlon. I am very happy that a year later, the campaign is still warmly received by PR professionals." - Julie Nevejan, Press & PR Leader Decathlon
Stop Darmkanker accounts for 2 BORAs
In the categories 'Earned media: Best mono-brand campaign' and 'Special campaigns: Cause/charity/non-profit', Bepublic Group's work to support Stop Darmkanker's awareness campaign around free bowel cancer tests was nominated. This communication wins a silver and a bronze BORA respectively.
"Winning is always nice. But when it happens because, thanks to this campaign, we were able to give extra force to our 'big message' - namely 'do the test' - it is even more satisfying. Thanks to the excellent teamwork of Bepublic Group and LDV-United, we were able to stop at least one bowel cancer. And that is worth much more to us than any prize!" - Dr. Luc Colemont, gastro-entérologue et Managing Director de l'ASBL Stop Darmkanker
CEO positioning of Stéphanie Ouachan of Striktly and torch transfer at Schoenen Torfs and receive silver and bronze BORA
Bepublic Group was also nominated in the 'Corporate campaigns: CEO positioning & Thought Leadership' category with Schoenen Torfs and Striktly. On the one hand with the communication approach around the torch transfer from CEO Wouter Torfs to Lise Conix at Schoenen Torfs and on the other hand with the positioning of CEO Stéphanie Ouachan of Striktly. These two PR campaigns brought us a bronze (Schoenen Torfs) and a silver (Striktly) BORA.
"Not only does Bepublic Group have a very good nose for news and an interesting and versatile network, they also think strategically about everything communication-related. They look beyond the press story and counteract where necessary from their external perspective. This award for our collaboration is a confirmation of what I have known for some time and advise other business leaders of startups and scaleups: as a company, it is better to surround yourself with experts sooner rather than later and not leave important matters such as reputation and communication to chance." - Stéphanie Ouachan, CEO Striktly
"The transition from Wouter to me was thoroughly prepared, with a step-by-step approach to communicate to the different stakeholders such as our employees, shareholders, partners and suppliers. With Bepublic Group's help, at the end of that process we were able to extend that same thorough approach to the press and thus the wider public. Thanks to their professional advice during this period, we thus came full circle." - Lise Conix, CEO Schoenen Torfs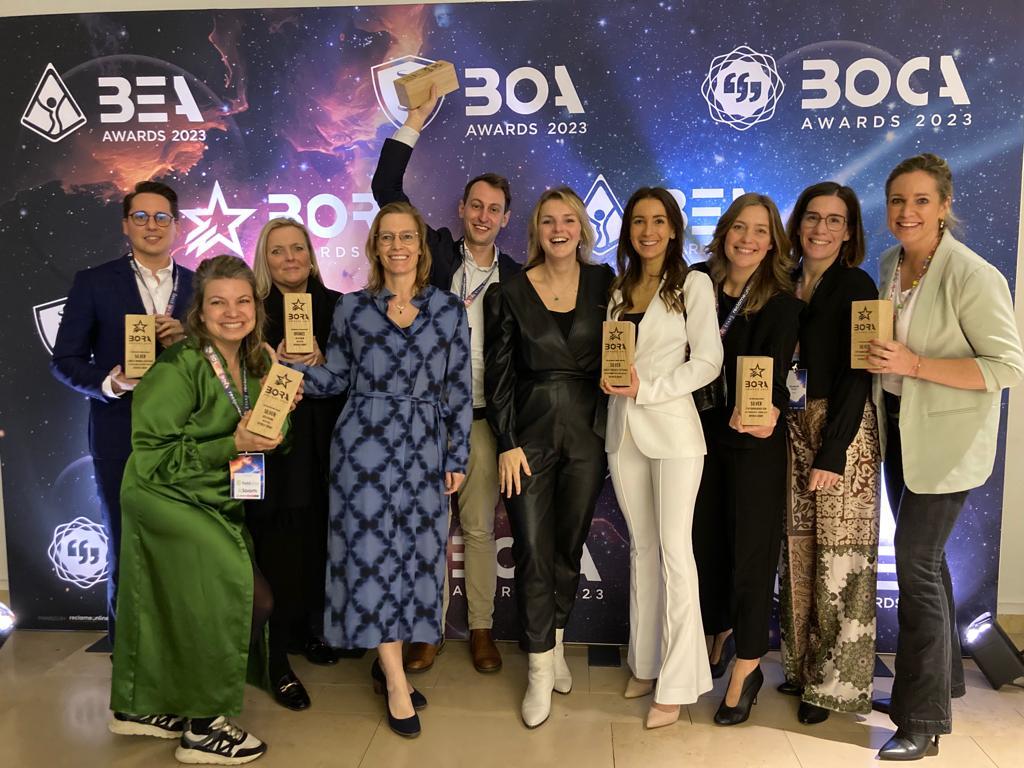 At the first edition last year, Bepublic Group won two gold and one bronze BORA. For the second edition of the BORAs, there were 59 entries, of which 29 were shortlisted. More information on: https://bestofreputation.be/.
---
Anja Peleman Managing Director, Bepublic Group