Bepublic Group wins 2 gold and 1 bronze Best of Reputation Awards
PR communications for Telenet and the Royal Belgian Football Association win big
PR and strategic communications agency Bepublic Group has won prizes at the very first edition of the BORAs, the Best of Reputation Awards, which were presented at Antwerp Expo today. The BORAs award the best PR stories in terms of earned media and influencer relations in five categories. The Best of Reputation Awards are an initiative of ACC, the professional association of communications agencies.
Bepublic Group was nominated for three awards. Twice for Telenet, once for the Royal Belgian Football Association (KBVB).
With Telenet, Bepublic Group was nominated in two categories: 'Corporate campaigns: Stakeholder relations' and 'Corporate campaigns: Issue management and crisis communication'. Each was for the communication approach that was developed for the launch of the new TV advertising model that makes it more difficult to fast-forward through advertising. Bepublic managed to get respectively one gold and one bronze BORA.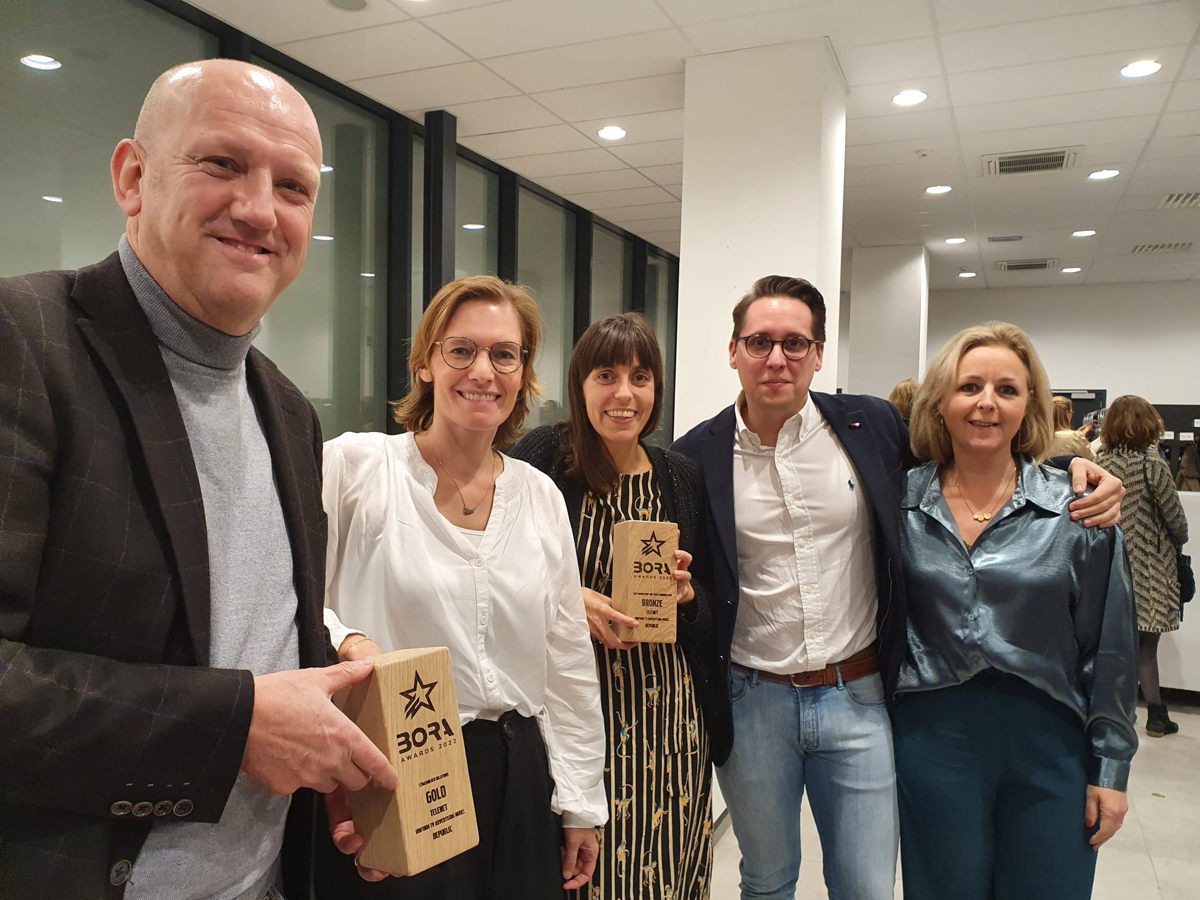 RBFA's communications campaign to urgently seek 700 new referees was nominated in the 'Earned media (earned press + unpaid influencers) category: Best mono-brand campaign' category. In consultation with Bepublic, RBFA communicated in three major waves spread over several months. The results were impressive: the campaign appeared in the media no less than 150 times and many hundreds of people applied to become referees. This communication won a gold BORA.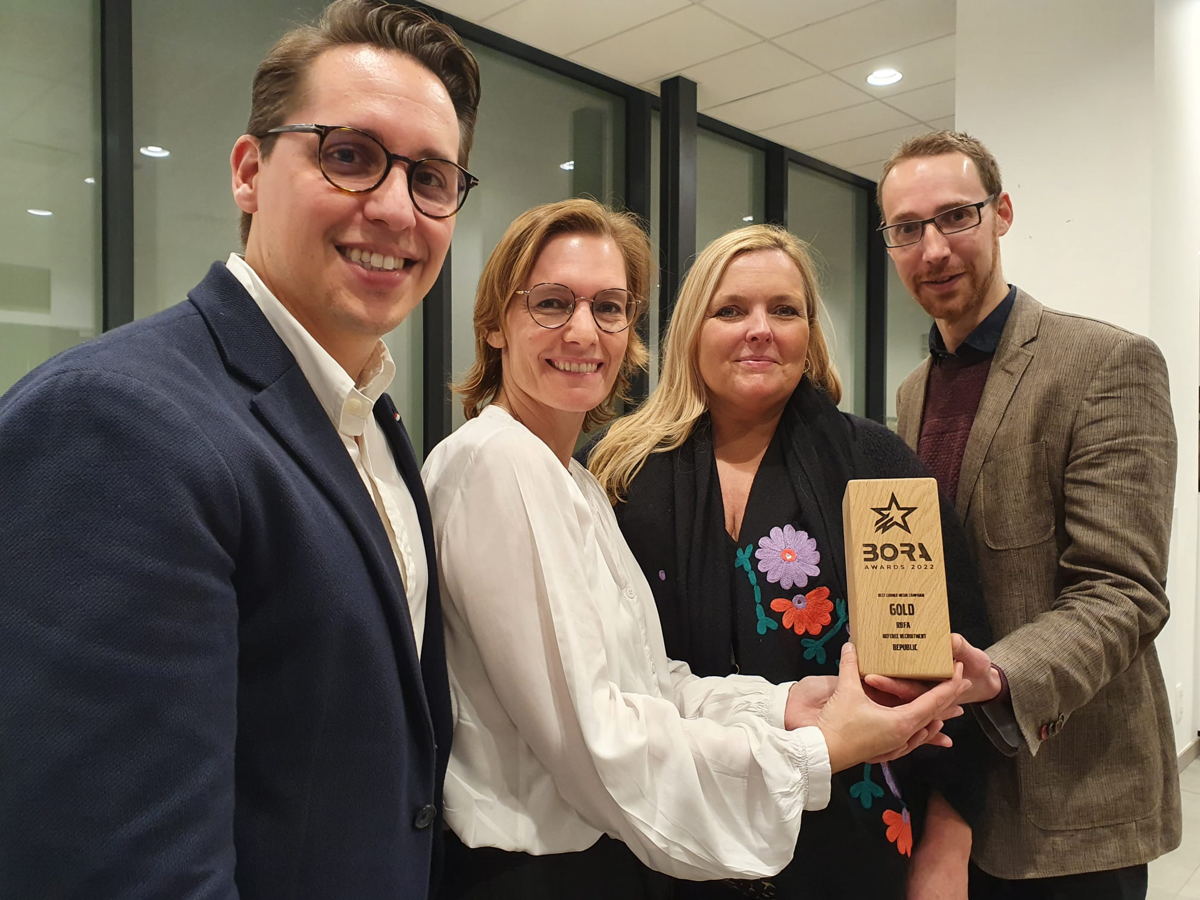 "We are very happy with these victories. It is gratifying to receive recognition from the jury for the PR work we do for our clients as a team, day in and day out. Of course, this result only came about because of the trust and good cooperation with the communication professionals of Telenet and RBFA. Needless to say, our thanks also go to them." Anja Peleman and Sara Vercauteren, Managing Directors at Bepublic Group
"Communicating about advertising that you can't fast-forward was not an easy task. Yet we managed to deliver the difficult message in a nuanced way, without noise. We saw that customers could understand this new advertising model. The coordinated approach has paid off. And even resulted in an award now; congratulations!" Isabelle Geeraerts, Telenet spokesperson
"Our referee campaign was a great success, thanks in part to the clever PR strategy. We got major press coverage, which led to hundreds of registrations from people wanting to become referees. This won us a gold award. Of course, we are super happy about that. Now just hope our Red Devils do at least as well in Qatar." Stephanie Forde, RBFA
There were 51 entries for the first edition of the BORAs. Thirteen judges/principals assessed all the cases. More info can be found on www.bestofawards.be.